Farook College Alumnus Dr. Bava K. Palukunnu Receives Moinkutty Vaidyar Academy Award
Reported on: 2023-05-13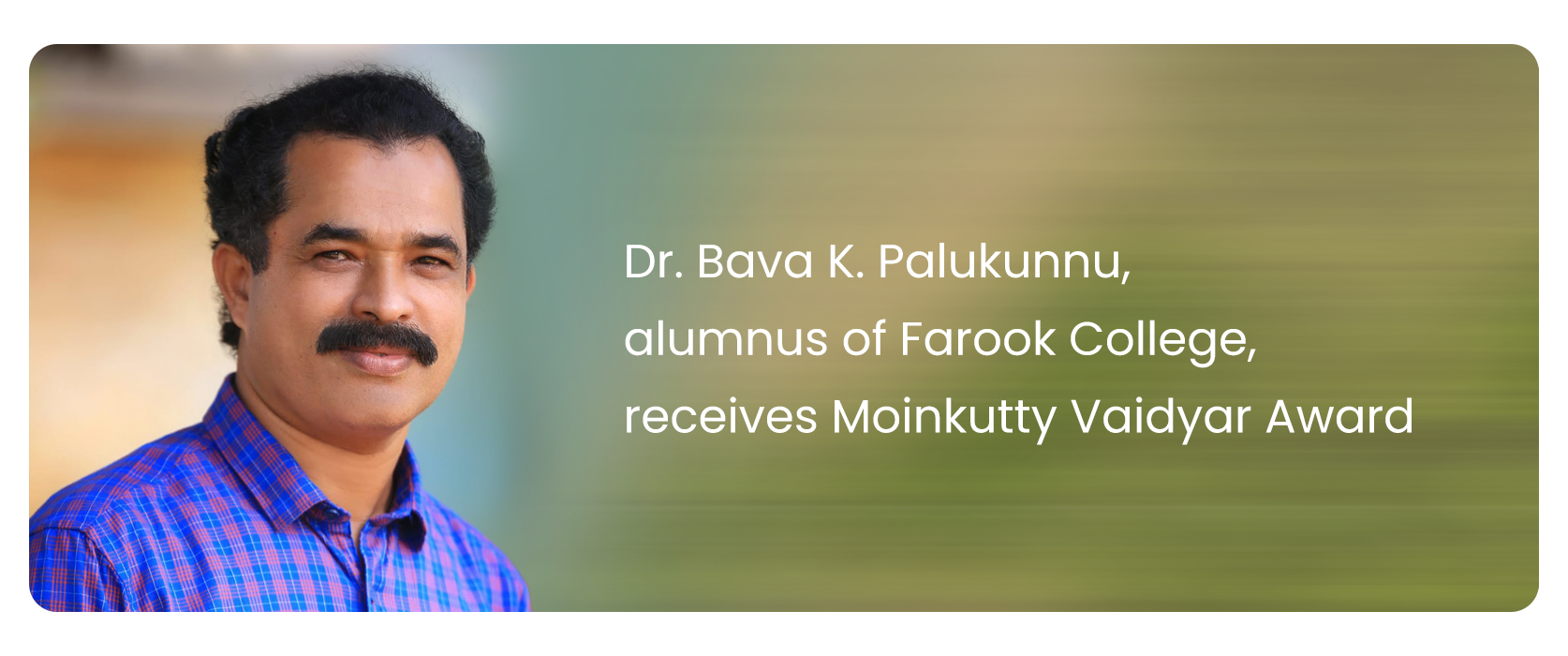 Dr. Bava K. Palukunnu, an alumnus of Farook College, has been honoured with the Moinkutty Vaidyar Academy Award for the best literary work of 2020. The award is instituted by the Mahakavi Moinkutty Vaidyar Mappila Kala Academy, under the Department of Culture of the Kerala State Government. Dr. Bava K. Palukunnu's award-winning research work, 'Moinkutty Vaidhyarude krithikal; Bhashayum vyavaharahum' (Works of Moinkutty Vaidyar: Language and Discourse), was published by the Kerala Bhasha Institute.
The award will be presented to Dr. Bava K. Palukunnu on May 14, 2023, at the Vaidyar Mahotsav at Kondotty. Dr. Palukunnu is a Malayalam teacher at the Higher Secondary School (plus two level) in Meenangadi, Wayanad, and an active member of Farook College's FOSA. He completed his Ph.D. research work under the guidance of Dr. A. Nujum, the Head of the Modern Indian Languages Department at Aligarh University.
Dr. Palukunnu has also written several other notable works, including "Wayanadan gramangaliloode," "Mattathinte margadeepam," "Ishal vismayam," "Husunul jamalinte 150 varshangal" (ed.), and "Adiv Gothra Paithruka padangal" (ed.). He has published his writings in various research journals and periodicals. 
Dr. Palukunnu's wife, Rejeena Bucker, is also an alumna of Farook College and a high school teacher. Their children, Ahsana K (a poet) and Amal Sidan, have also made significant achievements in their respective fields. The entire Farook College community congratulates Dr. Bava K. Palukunnu on this outstanding accomplishment and wishes him continued success in his future endeavours.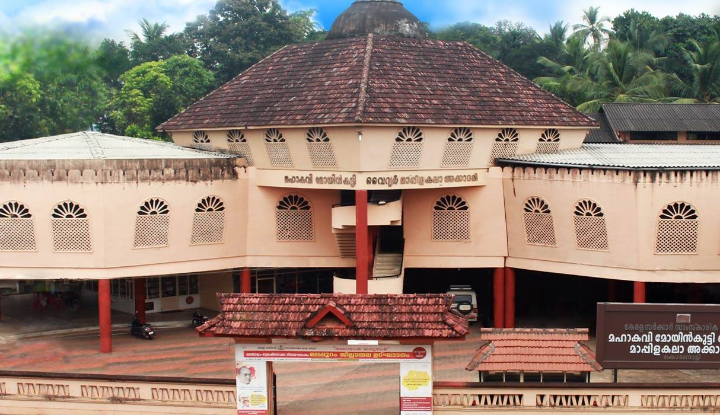 ---