Principal's Message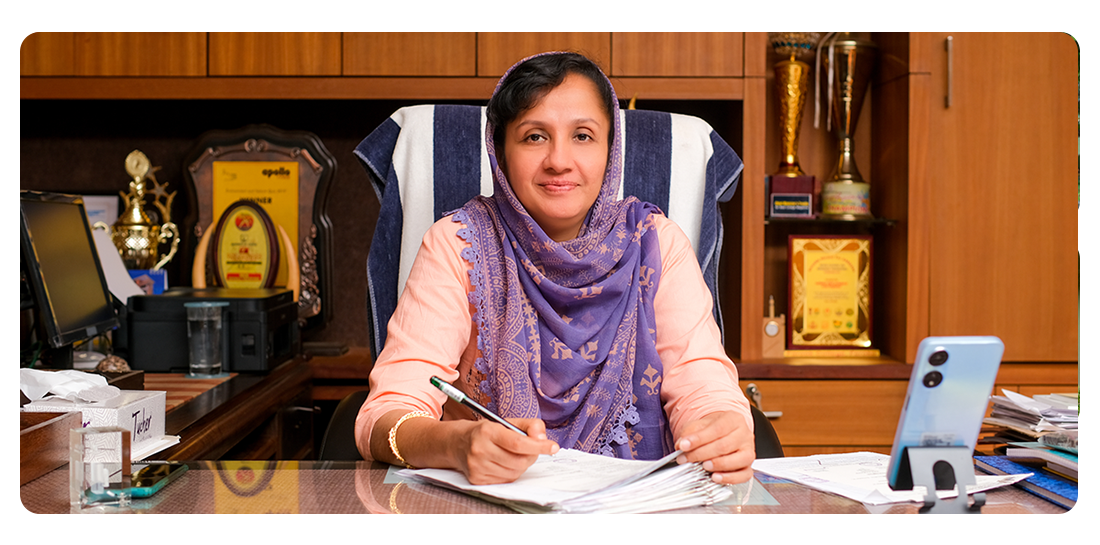 Welcome to Farook College!
Higher Education has progressively evolved over the years, and Farook College has lived up to its mission of producing competent individuals capable of meeting challenges in line with the growing needs of the society. Our college endeavours to build a learning community that strives for excellence in the moral, spiritual, intellectual and physical spheres of the individual. It caters to the needs of more than 3500 students, with 22 undergraduate, one integrated and 15 postgraduate programmes. Eleven of the P.G. departments are recognized Research Centres.
Having been an educator for several years, I keenly support the pivotal and proactive role that Farook College plays in today's society. Keeping in mind the current national and global scenarios, we at Farook College endeavour to translate the pursuit of excellence into a way of life. Our Campus is blessed with dedicated staff committed to this mission of providing students with quality education, nurturing their minds towards holistic development and inspiring parents supportive of educational practices. We also aim to bring out the talents latent in every student and encourage them to explore the manifold possibilities of their respective disciplines while revelling in the joy of learning. Our earnest effort is to provide our students with a space to refine their creative and critical sensibilities, realize their purpose and potential in life, and promote research interests and social outreach initiatives.
We provide a balanced environment, where the focus is on shaping students into the leaders of tomorrow by offering them comprehensive education through developmental approaches, modern teaching strategies and student enrichment platforms. Recognizing the varied learning skills of the student community, we try to foster a unique need-based culture to address the diverse learning community at Farook College.
Our website is a window to our vibrant college community. Our vision is to work in collaboration with pupils, parents, and the society at large to create a positive and inclusive environment conducive to quality learning, and a teaching environment grounded in principles, values and integrity. We instil in students the attitude and aptitude for making the most of their education. Farook College thereby lives on, through its promise of preserving the legacy of yesterday and nurturing the legends of tomorrow.
---
Dr. K.A. Aysha Swapna
Principal, Farook College (Autonomous)