The legacy of Farookcollege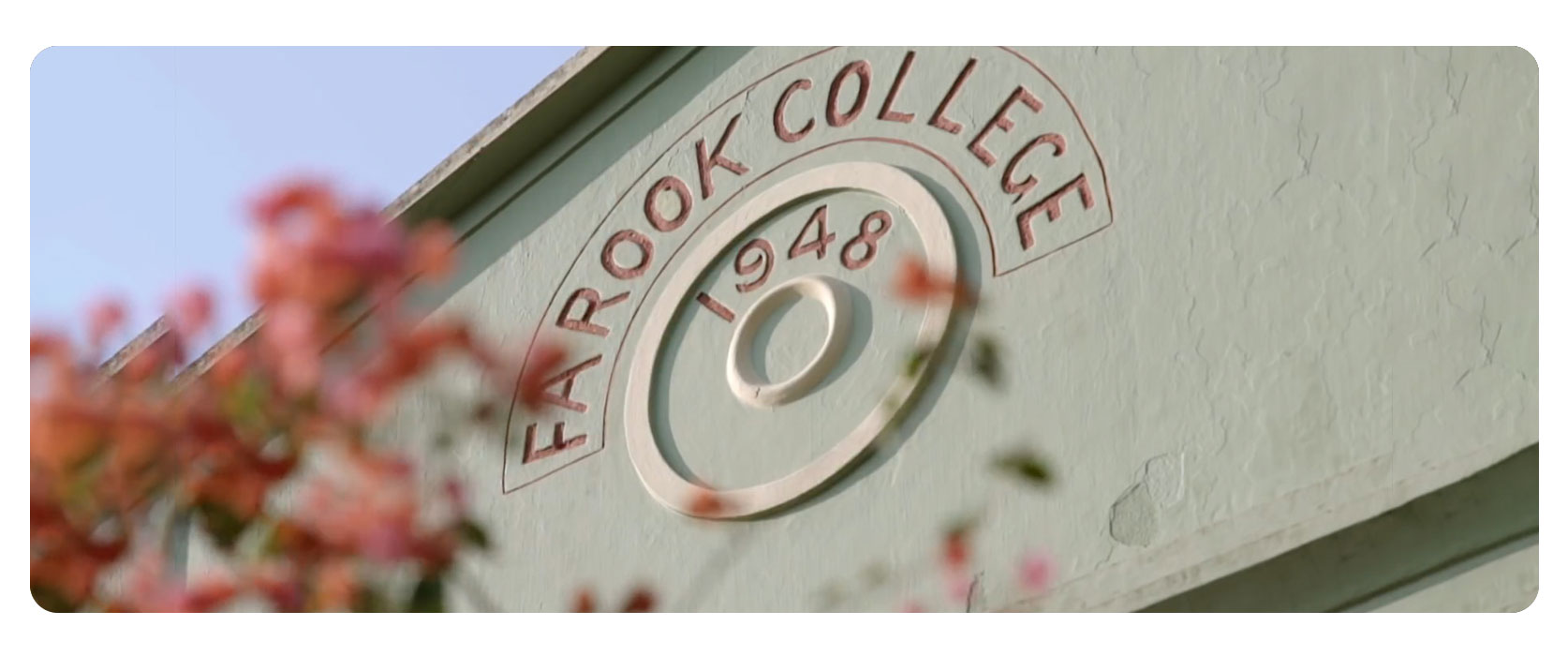 Farook College is a significant landmark that marks the renaissance of Kerala Muslims. The college was founded in 1948 to enlighten and empower a community debilitated by oppressive colonial practices and regressive local perceptions. The Rouzathul Uloom Association, the parent body of the educational complex on the campus, took the lead in transforming the social fabric of the region by initiating a secular and modern educational paradigm, committed to serving the economically and socially marginalised sections of society
Farook college was the only First Grade College in Central Malabar at the time of its inception and was originally affiliated to the Madras University. Following the states reorganization, the college came under the University of Kerala in 1957 and the University of Calicut in 1968. Farook college, currently, is the biggest residential post-graduate institution in the state. It offers 22 undergraduate and 16 post- graduate programmes. Eleven of the P.G. Departments are recognized research centres, offering Ph D programmes.
The college modelled on a residential pattern, offers ample opportunities for curricular and co-curricular activities for the mental, moral and physical development of the students. The special care for the moral development of the students operates through religious and spiritual discourses, helping them enrich their personal as well as social identity. The college and its hostels are open to students of all castes and creeds, and promotes a healthy and harmonious ambience on the campus.
The college has been re-accredited at A+ Grade (CGPA 3.51) by the National Assessment and Accreditation Council (NAAC) and adjudged by the Government of Kerala to receive R. Sankar Award for the best special grade (Private) college in the state of Kerala for two years. The college has been identified by the UGC as a college with potential for excellence, the first college under the University of Calicut to receive the status. Farook College won the Moulana Abul Kalam Azad Literacy Award instituted by Moulana Azad Education Foundation, New Delhi under the Ministry of Social Justice & Empowerment, Govt. of India for promoting education among the educationally backward minorities. The college was granted minority status by the National commission for Minority Educational Institutions, Government of India. The autonomous status was conferred by the UGC in 2015. The college was included within hundred positions under NIRF ranking of MHRD, Govt. of India, for the year 2020. National Propgramme on Technology Enhanced Learning (NPTEL) has recognised its initiatives for e-learning in the form of 'Triple A Grade', the only college in the state to win this status and thus to be one among the ten leading colleges in the country.