Student Support Programmes
The institution assesses students' learning levels and organises special programmes for both slow and advanced learners and offers financial aids for economically backward students.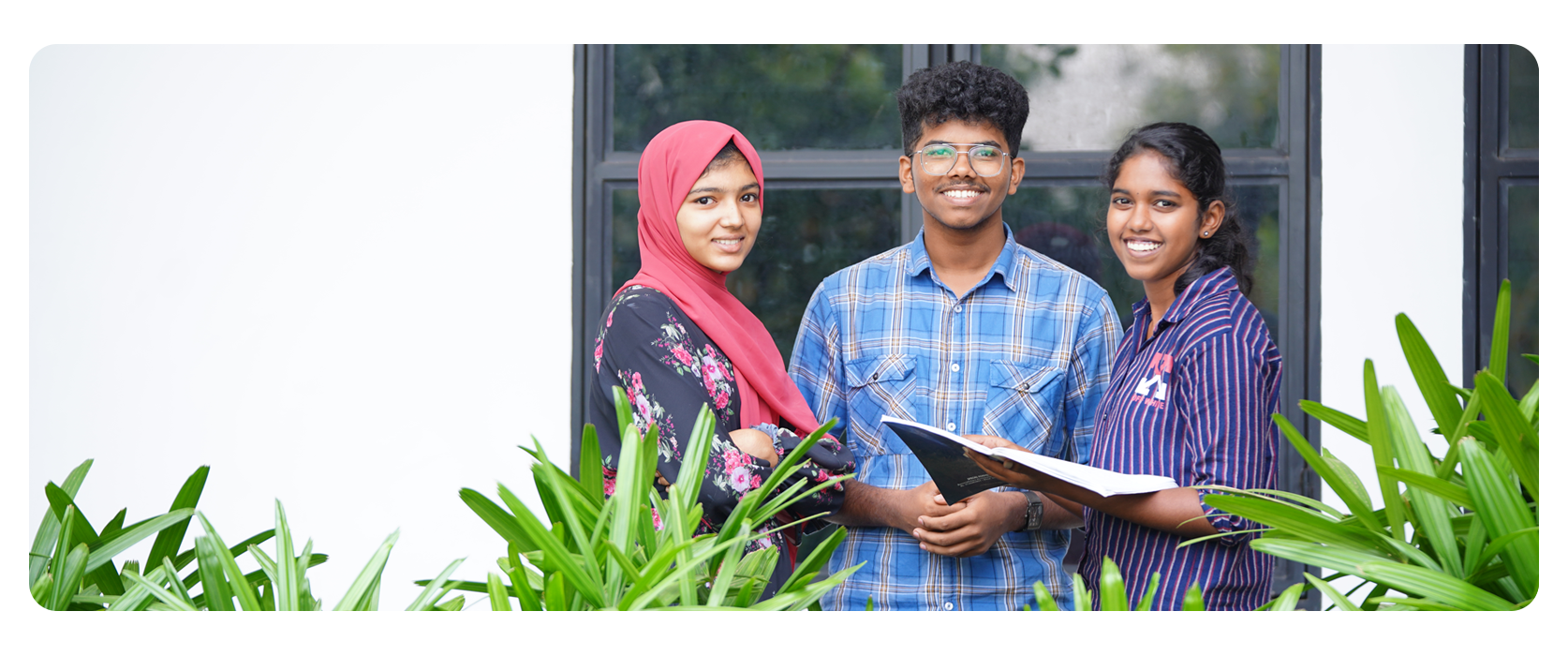 Scholarships
All deserving students of the college are eligible to avail of scholarships provided by the Government of India and Kerala every year.
A number of scholarships are awarded every year to students by the Government of India & Kerala. Students of the college are eligible also for Merit Scholarships awarded by the Government of India and the University. Kerala State Scholarships for Arts and Science programmes are available to students in their first year of study in various programmes provided they have secured 50% of marks and above in the qualifying examinations. The scholarships are awarded on merit cum means basis depending upon the annual income of their parents subject to the number allotted each year.
Contact Person
Nodal Officer:
:
Dr. M. Abdul Jabbar
Contact No.:
:
9895876031
---
Edu-Support
This scheme aims at providing financial aid to students pursuing higher education in the institution. 
This is a support plan to help students in need of financial back-up, in addition to Students' Aid Fund. The scheme is supported by the PTA, FOSA Qatar, Jedda and Dubai Units, Laila Yousef AL-Saqer (Kuwait), well wishers and the teachers of the College.
Contact Person
Convener
:
Dr. Jamshid V.P.
Contact No.:
:
8129895885
---
One 4 One
One 4 One programme is an initiative to help needy and deserving students by sponsoring the educational expenses of an individual student by another individual under the umbrella of the FOSA Central Committee.
The scheme introduced in 2018 is sponsored by FOSA Central Committee to fully meet the educational expenses of needy but meritorious students for the entire duration of the programme. An affluent alumnus will donate the whole amount for meeting the expenses of an existing student - one for one.
Contact Person
Convener
:
Dr. P.P. Yusufali (FOSA)
Contact No.:
:
9446648721
---
Scholar Support Programme (SSP)
A novel initiative for supporting the needs of academically weaker students of Undergraduate Programmes by extending personalised learning through study materials, additional lectures and interactive sessions.
The Scholar Support Programme (SSP) aims at extending personalized additional support to students in the subjects included in the curriculum through Tutorials, Study materials, Additional lectures, Question banks and interactive sections. In addition to special classes by faculty, study materials will be provided to the students selected to the programmes. The programme will be offered to all students of the Under Graduate Programmes.
Contact Person
Convener
:
E.K. Hamamali
Contact No.:
:
9496345630
---
Walk With a Scholar (WWS) Programme
The scheme is designed to set up mentoring programmes for undergraduates in Arts, Science, and Commerce. The goal is to help these promising students get the guidance, orientation, and motivation they need to succeed in further studies or find good jobs.
The scheme initiated by the state government, proposes to arrange specialized mentoring programmes for students of Under Graduate Programmes in Arts, Science & Commerce and to provide guidelines for their future career. The scheme aims at giving necessary orientation to needy students, to prepare them for employment and give them necessary guidance, motivation and mental support, to enhance their employability.
Contact Person
Convener
:
P.K. Shameem
Contact No.:
:
9496340975
---
Ek Bharath Shrestha Bharath (EBSB) Programme
Farook college is also a part of the EBSB programme introduced by MHRD, Govt. of India that pairs colleges from different parts of India together in order to promote cross-cultural activities and integrative programmes.
Ek Bharath Shreshta Bharath (EBSB) Programme was introduced in 2020 as directed by MHRD, Govt. of India. As part of the programme, Farook College is paired with WRS Government College, Dehri, Himachal Pradesh. Cross cultural activities, integrative and interactive programmes with the paired college is the foundation of EBSB Programme. An EBSB club is functioning to coordinate the activities.