Department Profile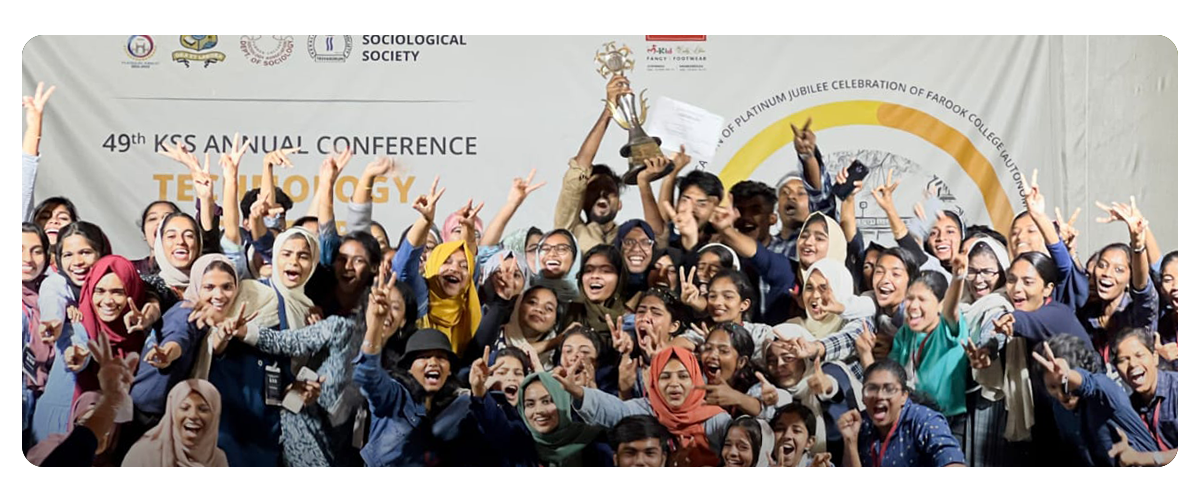 The department of Sociology was established in 1981 as affiliated to the University of Calicut with Dr. NP Hafis Mohammed as the Head of the department. It offers undergraduate programmes in Sociology with History and Psychology as subsidiaries. The department has a consistent record of academic excellence by achieving very good results in the examinations and was adjudged to receive 'Rev. Marie Cecilie Ever Rolling Trophy by number of years instituted by Kerala Sociological Society'. The award is given for outstanding performances in the fields of curricular and non-curricular activities. The department is striving hard to make a difference in academic and non-academic engagements.
The faculty members are committed to contributing to the department, college, and the university along with their regular engagement in classroom teaching. They represent various academic bodies, both at college and university level. All the faculty members have shown their academic proficiency in various streams of their professional engagements.
The theory papers cover the thrust areas of sociology like gender, research, environmental sustainability, life skills, Indian sociology, Kerala sociology, health and illness, mass media, anthropology, population and society, and sociology of development. Apart from all these, the department of sociology conducts various co-curricular activities that complement academic learning in the classroom. Friday talks, open forums, monthly discussion circles, debates, panel discussions, seminar presentations, etc. are well performed by our highly creative students. These activities undoubtedly help students develop sociological skills as well as life skills, preparing them to meet international standards.We are fortunate to work with our young budding sociologists, and they are enthusiastically utilising all the platforms that the department offers for them.
Our former professors, Dr. NP Hafis Mohammed (Writer, Counselor), Prof. Sayed Abid Hussain Thangal (MLA, Kottkkal LA) and Prof.Mohammed Basheer, who were the stunning pillars of the department, are still involved with us as our beloved academic mentors. Apart from all these, our high-performing alumni relations across the nation, representing various fields like academics, sports, social work, civil services etc., function as a key portal for the development of the department and they are unconditionally giving back to the alma mater in the form of giving academic expertise and other help. IAS Aboobacker Sidhique, IAS Mohammed Sajjad, IPS Remya Roshni,Olympian DiJu V, Dr. Salah Punathil, Dr. Sunil, Dr. Muneer Illath and KS Hakkim, Ilyas M (Fulbright Scholar) are some of the iconic alumni of the department.