Department Profile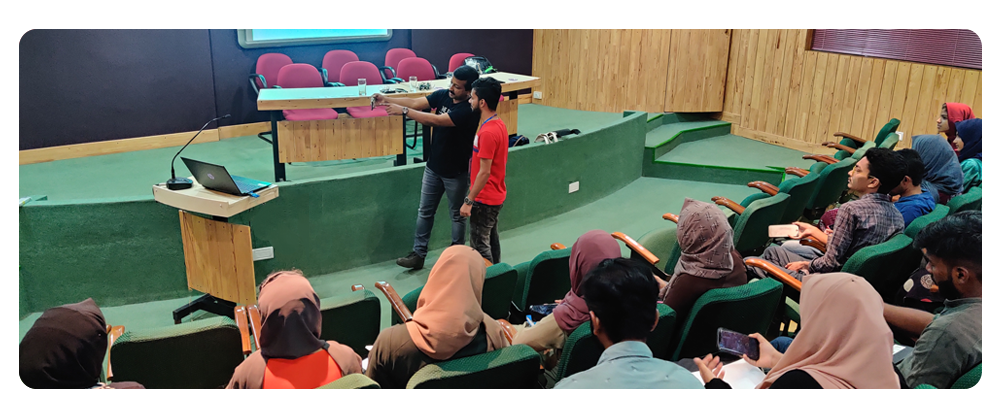 The Department of Multimedia is one of the youngest and most vibrant departments of Farook College (Autonomous). The department was established in 2013 as an undergraduate department offering B.A in Multimedia.
The department is committed to promoting high-quality and relevant teaching. The purpose of higher education is to provide skills for the sustainable development of an individual through academic excellence. The Multimedia programme envisions upskilling the students towards creative and rational excellence. 
Three faculty members make up the department, and our faculty's breadth of multimedia expertise makes it strong. All faculty members in the department are reputed authors, and all are active in teaching, research and consultancy services. Members of the faculty also serve on the boards of studies for other colleges and the University of Calicut. They also serve as resource people for a variety of courses, conferences, and seminars. They participate in professional organisations' executive committees as members as well.
Teaching & learning at the department follows a creative approach with a focus on both concepts and applications. At the undergraduate level, the fundamentals of media production including photography, video and audio recording and editing, Journalism, media management, script writing, animation, graphic design, fiction and Non-Fiction are dealt with during the 6 semesters of the course. The programme ensures student engagement through assignments, presentations, discussions, and project works.
The Department of Multimedia is the hub of a number of academic and co-curricular activities. National-level experts are invited to the talks and seminars. The department has organised numerous prestigious academic conferences, seminars, FDPs and workshops. The 'LIKHA', the annual multimedia fest is a prestigious student event organised by the department students.