Farook College NCC Army Wing Honours Outstanding Cadets
Reported on: 2023-10-30
The NCC Army Wing of Farook College (autonomous) conducted a Honouring ceremony for the cadets who achieved great feats in different NCC competitions. There were cadets who achieved great results in the All India tal Sainik Camp, the Inter Directorate Sports Shooting Competition, and the All India GV Mavlankar competitions. The chief guest of the programme was deputy commander of Calicut group, Col.Sreejith.K.Warrior. The welcome speech was done by Lt. Dr. Sreekala M. S. (ANO of Army Girls). The presidential address was given by Capt.Dr.Abdul Azees (ANO of the Army Boys). Subedar Major of 29 (k) BN Thirumala Rao was also present at the event.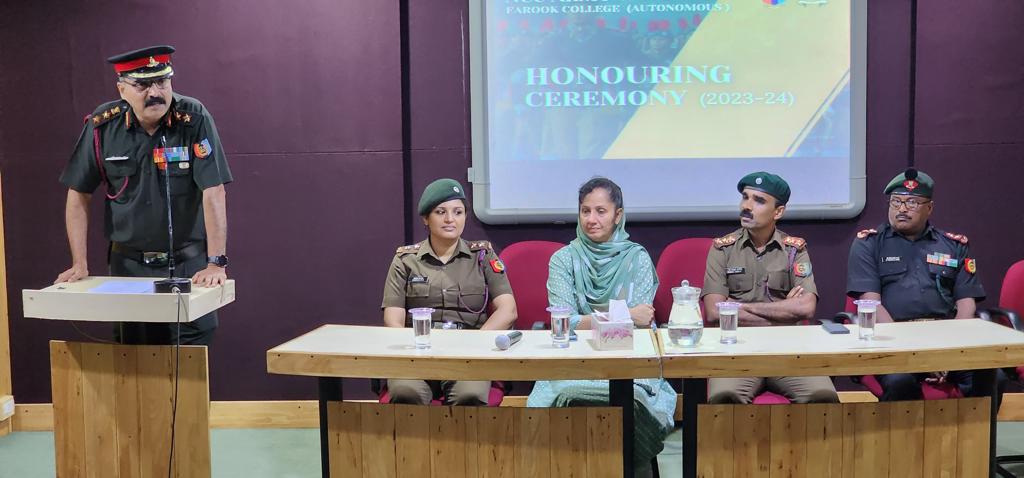 The inauguration was done by the principal of Farook College, Dr. K.A. Aysha Swapna. Apart from the NCC cadets, the parents of the achievers were also present.
The achievers were given medals and momentos. The programme was under the guidance of Capt.Dr.Abdul Azees (ANO of Army boys) and Lt.Dr.Shreekala M. S. (ANO of Army girls). The programme was conducted under the leadership of SUO Devanand V.P. and UO Sooraj N.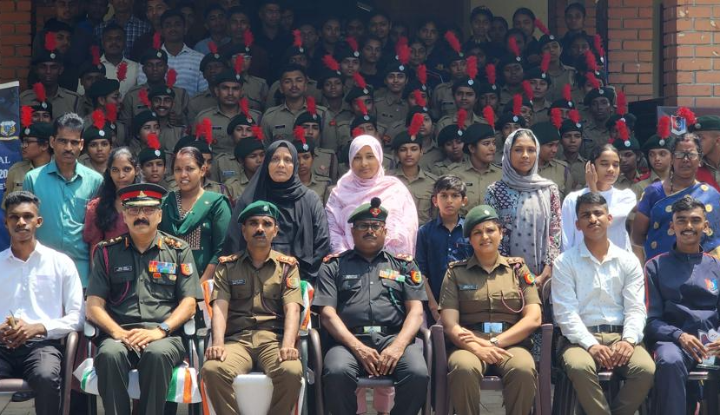 ---