Joyous Onam Celebration Marks Department of Multimedia's Triumph in Onapookkalam Competition
Reported on: 2023-08-24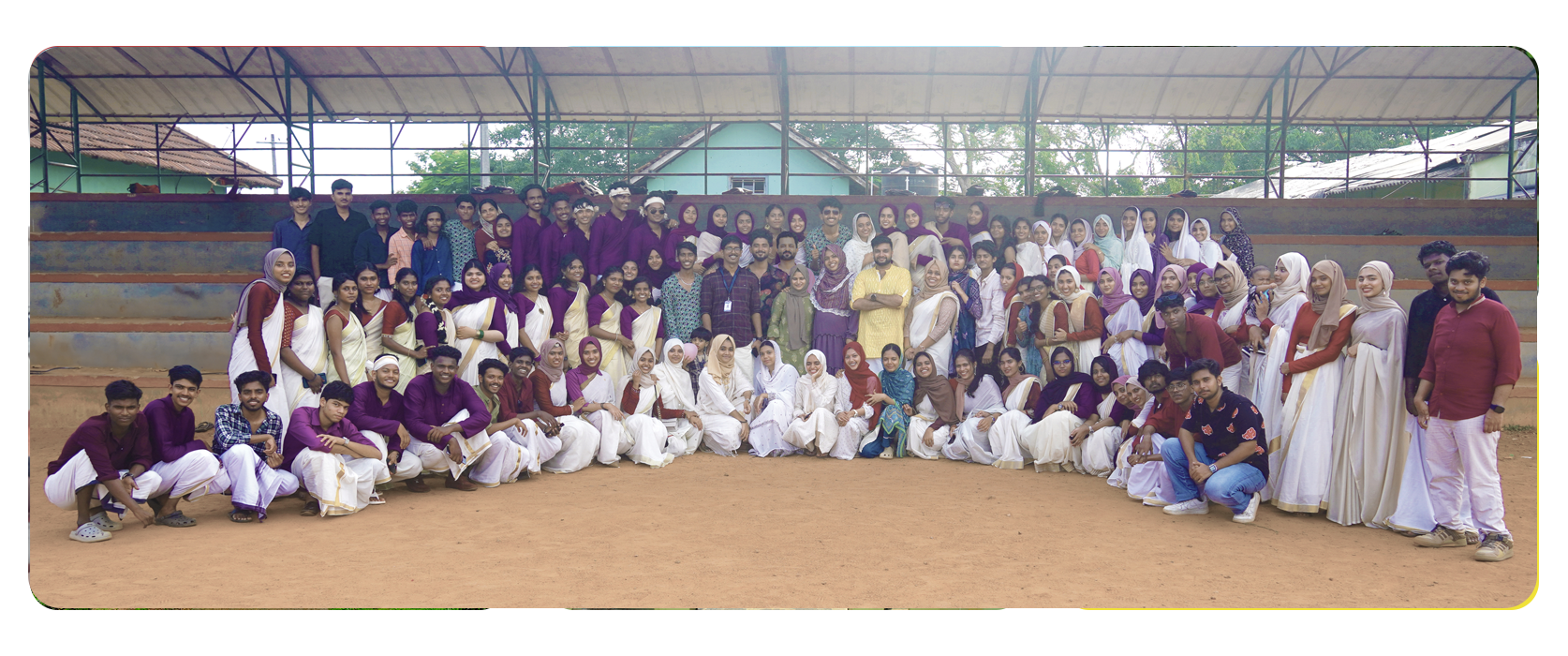 The spirit of Onam swept through Farook College as the campus radiated with vibrant colours and festive fervour during the annual Onam celebrations. This year, the celebrations were particularly special for the Department of Multimedia, as the department clinched the coveted first prize in the Inter-Departmental Onapookkalam Competition. The victory marked a historic moment as it was the department's first-ever triumph in this competition.
Under the meticulous guidance of Faculty Coordinator Fabi C. Ismayil, a dedicated team of students showcased their creative prowess and collaborative spirit to craft an exquisite pookkalam, which stood as a testament to their ingenuity. The victory is a reflection of the hard work and artistic talent that the department embodies.
The Onam celebrations at the Department of Multimedia were a harmonious blend of tradition and innovation. Following the competition, the department organized an elaborate Ona Sadhya, where students and faculty came together to enjoy the sumptuous traditional feast. Laughter and camaraderie filled the air as everyone relished the flavours of Kerala cuisine and shared anecdotes of the competition.
The festivities continued with a group photo capturing the jubilant faces of the winners, the organizing team, and everyone who contributed to making the Onam celebrations a memorable event. This photograph serves as a testament to the unity and enthusiasm that the Department of Multimedia fosters among its members.
As the Department of Multimedia basks in the glory of this historic victory, it reaffirms its commitment to fostering creativity, teamwork, and cultural engagement among its members. The triumph in the Onapookkalam Competition is a testament to the department's unwavering dedication to excellence.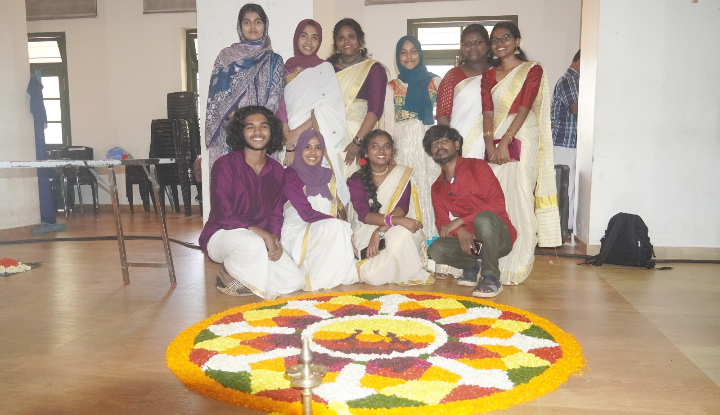 ---