Hisham Ahmad shines in Asia's Premier Entrepreneurship Challenge, Eureka 2023
Reported on: 2023-11-08
In a monumental achievement, Mr. Hisham Ahmad, a distinguished student of the Statistics department and an active member of the Startup Cell at Farook College, has garnered well-deserved recognition for his groundbreaking startup, "Zephyr Capital." The startup has triumphed in securing a coveted spot in the Zonals round of Asia's largest business model innovation challenge, Eureka 2023, organized by the Entrepreneurship Cell (E-Cell) of the esteemed Indian Institute of Technology (IIT) Bombay.
Mr. Hisham Ahmad's journey to success stands as a testament to the unwavering dedication and support provided by the Startup Cell at Farook College. This cell played a pivotal role in nurturing his entrepreneurial spirit and his innovative ideas.
Eureka 2023, renowned for its prestige and grandeur, serves as a platform that showcases the finest entrepreneurial talents in India. It provides a unique opportunity for innovative business ideas to flourish and gain recognition on a national stage.
"Zephyr Capital," the brainchild of Hisham Ahmad, has not only earned its place in the highly competitive Fintech track of Eureka 2023 but has also positioned itself as an innovative force. This blockchain-based fintech company is set to revolutionize the financial landscape with its debut product, a crypto-backed stablecoin. This cryptocurrency serves as a reliable store of value, particularly beneficial to individuals residing in economies grappling with inflation. It stands as a testament to the impactful work of the Startup Cell at Farook College in fostering groundbreaking ventures.
Hisham Ahmad's entrepreneurial journey, supported by the Startup Cell at Farook College, exemplifies the potential for groundbreaking advancements in the fintech sector. As "Zephyr Capital" embarks on its journey through the upcoming rounds of Eureka 2023, we extend our heartfelt wishes for continued innovation and excellence.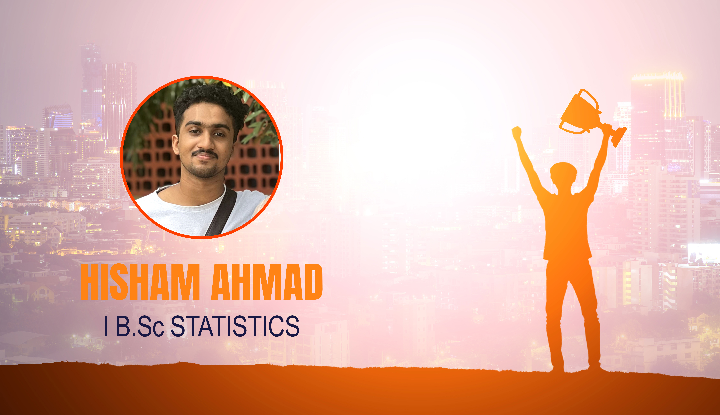 ---