Sociology Department Hosts Interactive Session for Parents on Modern Parenting Challenges
Reported on: 2023-10-30
The department of sociology conducted an interactive session with Dr. K.M. Shareef, Assistant Professor, Farook Training College, Kozhikode, on the topic of "The Art of Parenting in the 21st Century." The session was conducted exclusively for the parents of the sociology department.
Dr. K.M. Shareef addresses the challenges and complexities that modern parents face in raising their children.The event was graced by the presence of Dr. Badhariya Beegum P., who delivered the presidential address. Furthermore, the academic performance of students was evaluated by Dr. Shilujas M. and Dr. Mohammed Musthafa KT, ensuring a focus on educational excellence. Valuable feedback from parents, Mr.Ummer C.  and Ms. Naseema, added depth to the programme.
Finally, Mr.  Govindan, a parent, proposed the vote of thanks, expressing gratitude to all participants and attendees. The event brought together expertise in parenting, education, and feedback to create a valuable and insightful gathering for all involved.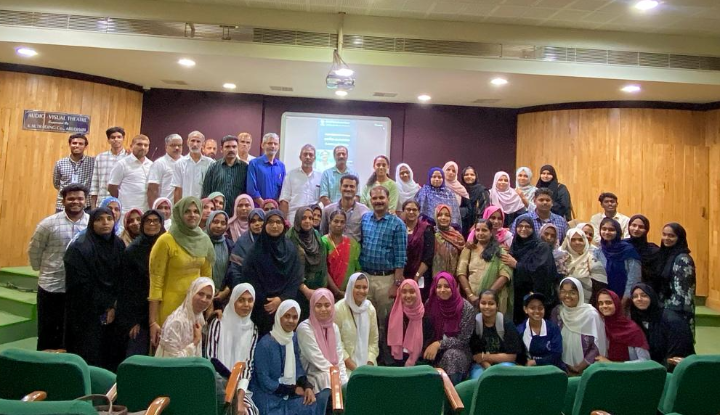 ---