"Frame & Focus" Photography Workshop Inspires Farook College Students
Reported on: 2023-08-22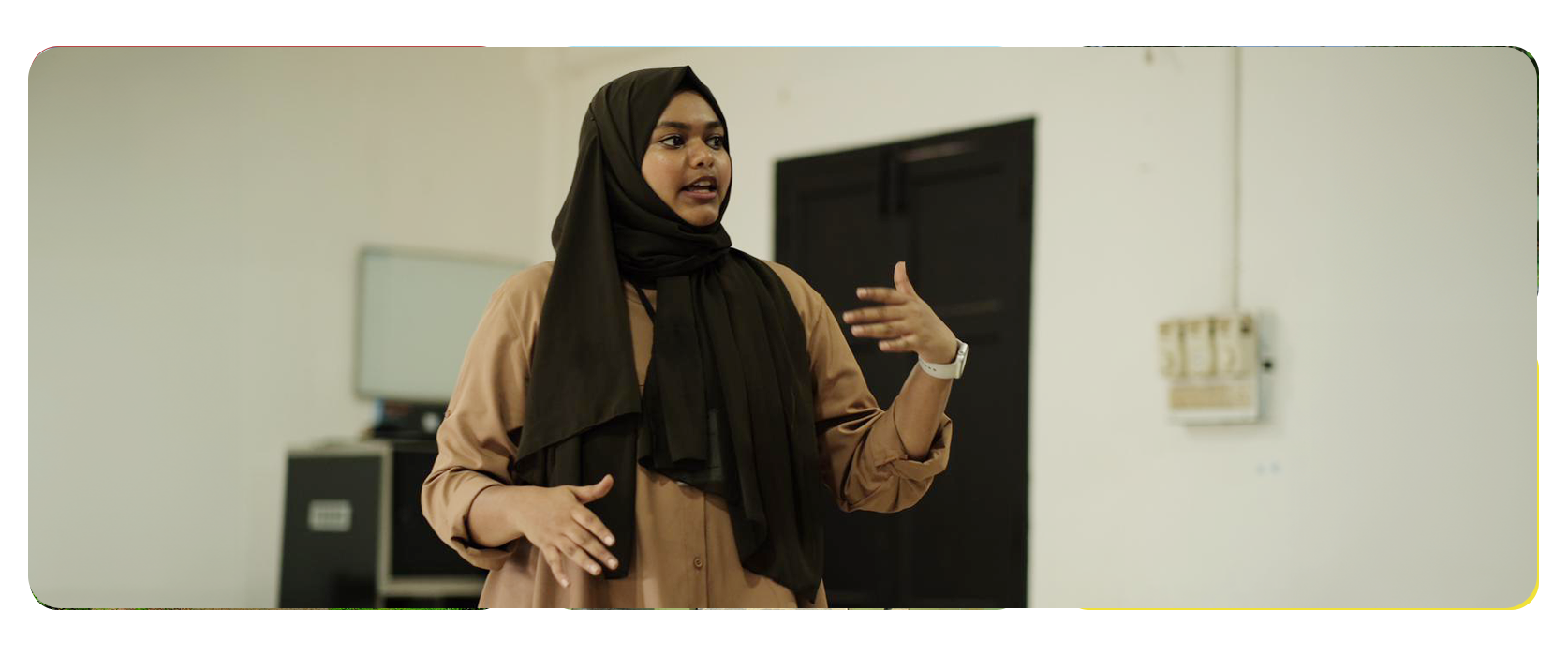 Following the resounding success of the first workshop conducted on International Photography Day, August 19, 2023, at PMSAPT HSS, Kakkove, the Department of Multimedia at Farook College orchestrated an immersive one-day photography workshop titled "Frame & Focus." Exclusively designed for Farook College students, the workshop on August 22, 2023, continued the legacy of experiential learning and collaboration within the realm of visual arts.
Driven by a shared passion for photography, students from the Department of Multimedia volunteered their personal DSLR cameras to offer hands-on training to their peers. This unique initiative brought together budding photographers to exchange knowledge, fostering a dynamic environment for creative exploration.
The "Frame & Focus" workshop delved into the intricacies of photography, emphasizing the art of framing and the precision of focus. Each participant had the chance to grasp the fundamentals while actively experimenting with their cameras. This practical approach allowed for a deeper understanding of the craft and its technicalities.
The inauguration of the workshop was graced by Dr. K.A. Aysha Swapna, Principal of Farook College. Dr. Aysha's involvement further emphasized the college's commitment to nurturing hands-on learning experiences that extend beyond traditional academia. To mark the inauguration, she captured a snapshot with a DSLR camera, encapsulating the essence of the event.
The workshop was skilfully guided by Dr. Ajeena Rose, Head of the Multimedia Department, along with esteemed faculty members, including Mr. Musammil T.P., Arun V. Krishna, and K.T. Shameem Ahsen. Additionally, accomplished students, namely Fathima Rida, Sunnoon N.C., Amaan Ashraf, Adhil Latheef, M. Shahada, and Marva Hasbathali, shared their insights and expertise, enriching the learning experience.
"Frame & Focus" Photography Workshop transcended the realm of theoretical learning, providing students with an opportunity to translate concepts into tangible results. Through this initiative, Farook College demonstrated its commitment to fostering creative excellence and practical skill development.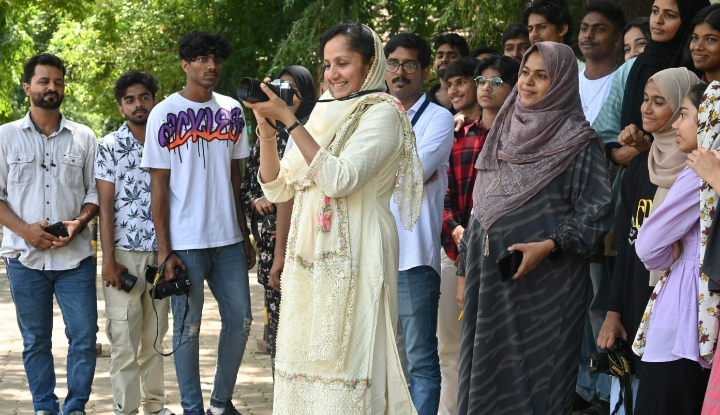 ---