Organized DSLR Photography Workshop for HSS Students on International Photography Day
Reported on: 2023-08-19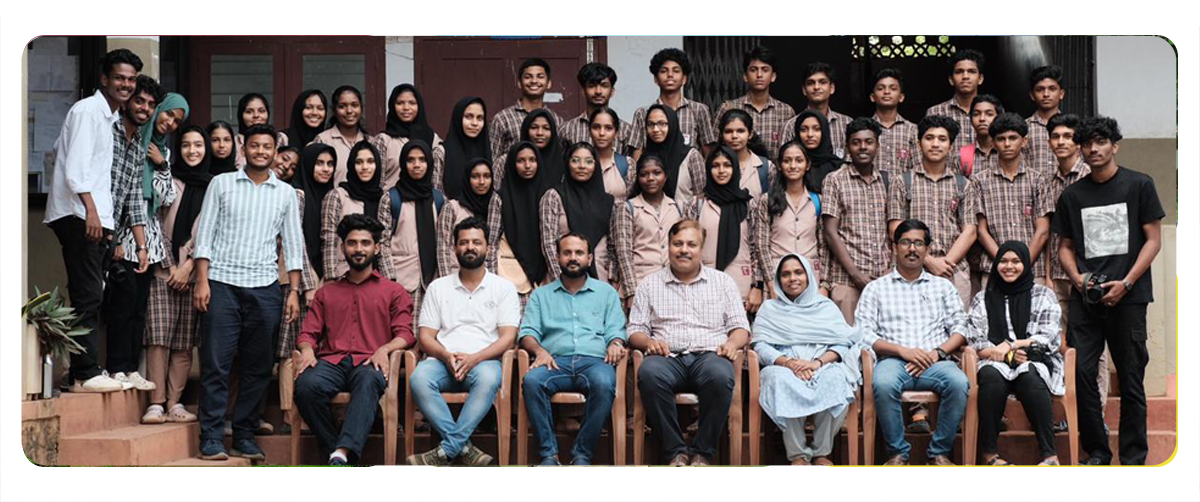 In celebration of International Photography Day, the Department of Multimedia at Farook College (Autonomous) organized an enlightening DSLR Photography Workshop for Higher Secondary Students at PMSAPT HSS Kakkove. This outreach initiative, aptly named "Learn & Share," was led by dedicated faculty members and talented students of the BA Multimedia programme in association with 'Sauhrudha Club, PMSAPT HSS Kakkove.
The driving force behind "Learn & Share" was the belief that knowledge is best multiplied when shared. To realize this vision, a group of enthusiastic students from the Department of Multimedia, currently enrolled in the three-year BA Multimedia programme, generously contributed their personal DSLR cameras to facilitate hands-on learning for the aspiring young photographers at PMSAPT Higher Secondary School, Kakkove.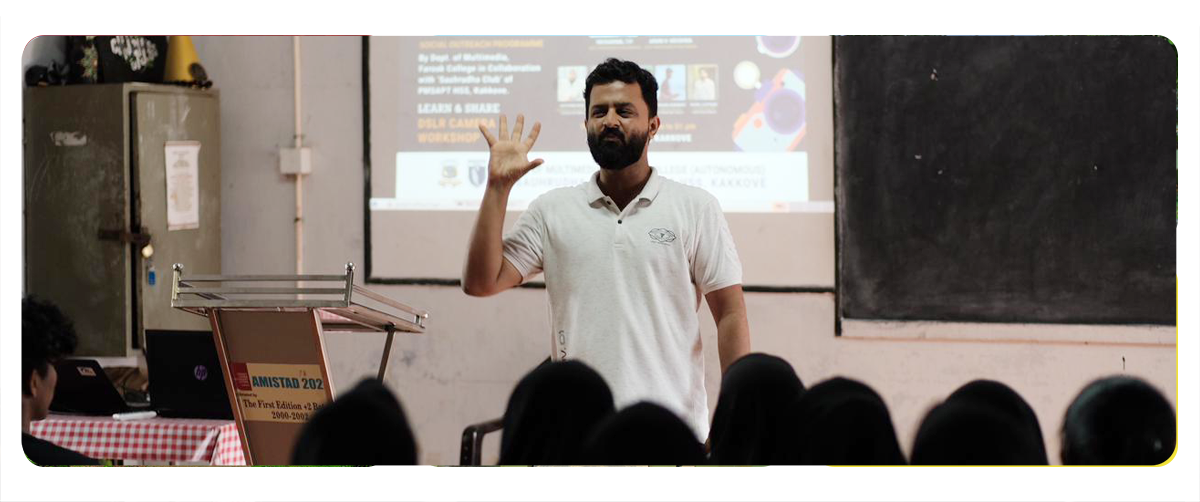 The workshop aimed to equip these budding photographers with essential skills, from mastering the basics of DSLR photography to transitioning from automatic mode to manual mode. The participants were not only introduced to the theoretical concepts but also given the invaluable opportunity to practice with cameras in hand, bridging the gap between theory and practice.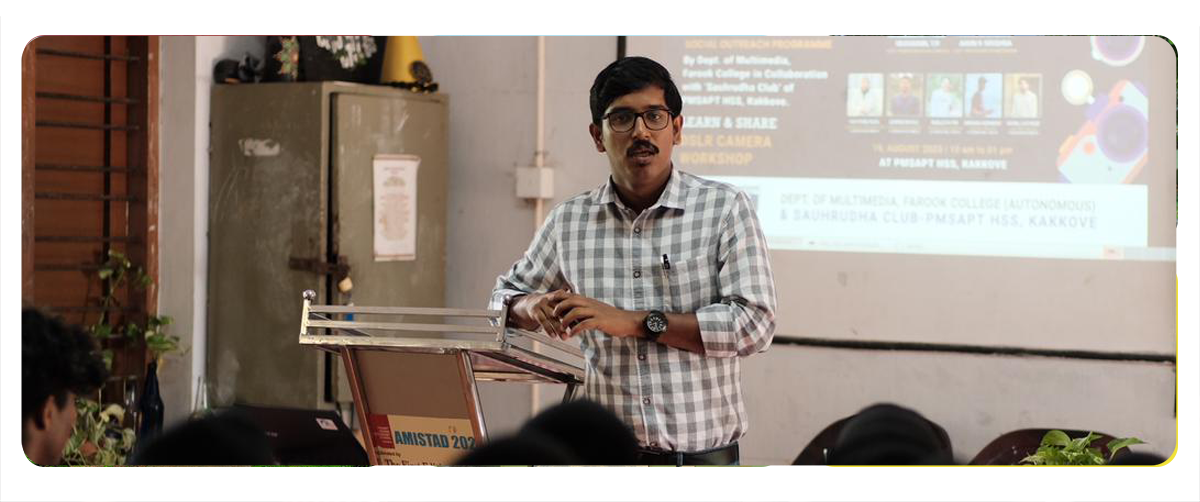 The event commenced with an inaugural address by the respected Principal of PMSAPT HSS Kakkove, Mr. Muhammed Yunus P., who praised the collaboration between the institutions. Additionally, Mr. C.T. Muhammed Shareef, the Teacher Coordinator of Sauhrudha Club, and Ms. Shireena K.P. delivered felicitation speeches, emphasizing the importance of such initiatives in nurturing young talents.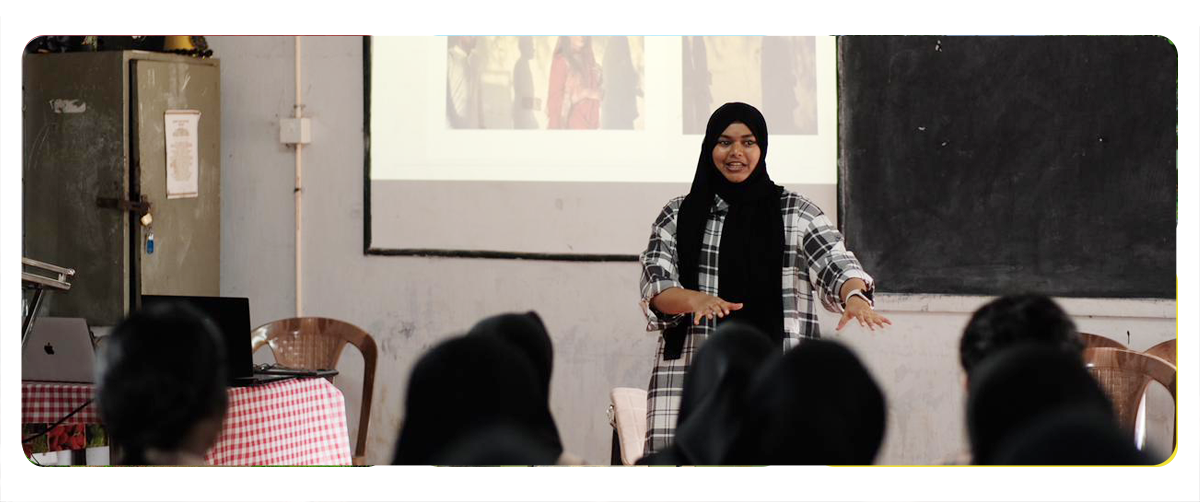 The DSLR Photography Workshop was conducted by esteemed faculty members of the Department of Multimedia, including Mr. Musammil T.P., Mr. Arun V. Krishna, Mr. Shameem Ahsan K.T., and a group of accomplished students, including Fathima Rida, Zunnoon N.C., Ranjith P.R., Amaan Ashraf, Adhil Latheef, and Shahada M. Their combined expertise and passion for photography made the workshop engaging, insightful, and rewarding for all participants.
This initiative not only showcased the commitment of Farook College's Department of Multimedia to community engagement but also highlighted the potential for young minds to come together and share their knowledge for the benefit of society. The "Learn & Share" programme left a lasting impression on the students of PMSAPT HSS Kakkove, offering them a unique opportunity to explore the world of photography through the lens of a DSLR camera.
The success of this workshop stands as a testament to Farook College's dedication to fostering a culture of learning, sharing, and community development. Such endeavors reinforce the college's commitment to shaping not just academically proficient individuals but responsible and compassionate citizens as well.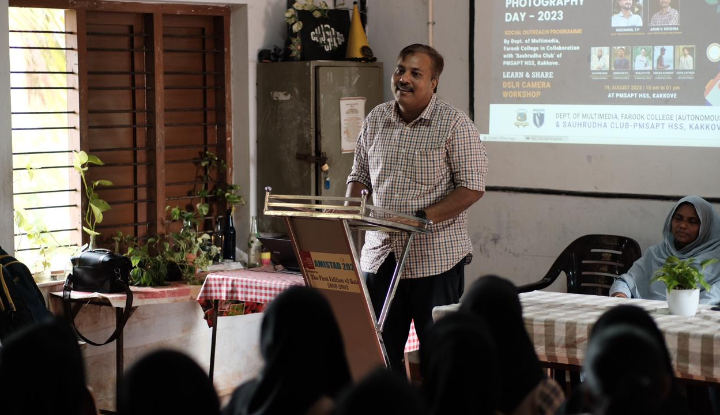 ---