Farook College Delegation's Immersive Journey in Indonesia: Exploring Business and Culture
Reported on: 2023-08-16
The delegation from Farook College, comprising 17 members, visited Indonesia as part of the Executive Programme in Management on August 8–13, 2023. This immersive visit, spanning six days, allowed the delegation to delve into various aspects of Indonesia's business landscape while also experiencing its rich culture. The group had a set of industrial visits and insightful business meetings, and it opened ways for potential collaborations among counterparts in both countries.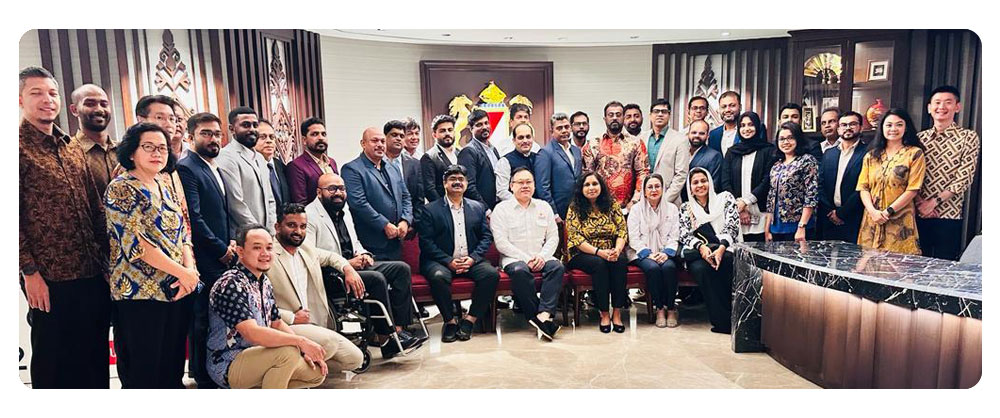 One major industrial visit was to SPECTRUM Group's production facility, which is into retail, office, and warehouse fittings and rack manufacturing. The world-class manufacturing systems implemented by them were quite insightful.
Indonesia is one of the major textile manufacturers in the world, and the visit to Multi Alfa Mandiri helped provide insights about garment manufacturing industry practices. There were visits to Fabindo, offering an inside look into cosmetics manufacturing, and IKEA, a giant in the furnishing retail industry.
The business meetings started with the Indonesian Chamber of Commerce, where effective and fruitful collaborations started to emerge. India's acting ambassador to Indonesia, Ms. Malavika Priyadarshini, gave the inaugural address during the session, which was presided over by Mr. Hans Lukiman, the Head of the Permanent Committee for Asia Pacific of KADIN Indonesia. Our delegation was represented by Dr. Ahamed Riaz, the Director of FIMS, and Dr. Mohamed Nishad, a Professor at Farook College (Autonomous). This meeting was followed by an interactive session with the Small-Scale Industry Development Board of Jakarta City Government. There was an interactive session with IT expert Mr. Kaustabh Roy about the diverse aspects of making business deals in Indonesia.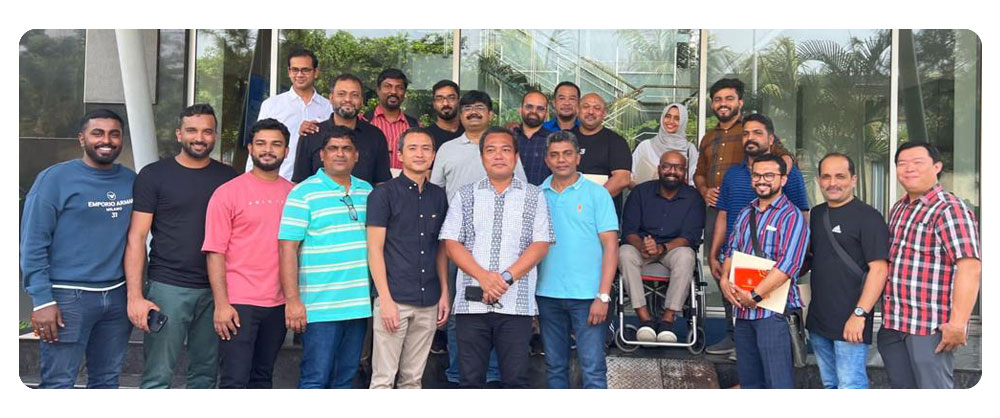 A high tea meeting with Mr. Rajmohan, the former Lulu Group Far East Director, emerged into an insightful interactive session about the diverse dynamics of international business operations.
The delegates also got to interact with Indonesian businesses during the meeting at the Ministry of Trade, which was focused on export information and market development. The 6-day visit opened a number of business opportunities for visiting delegates.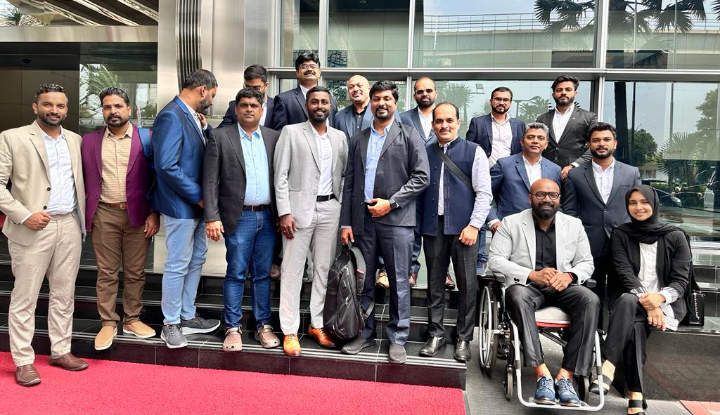 ---