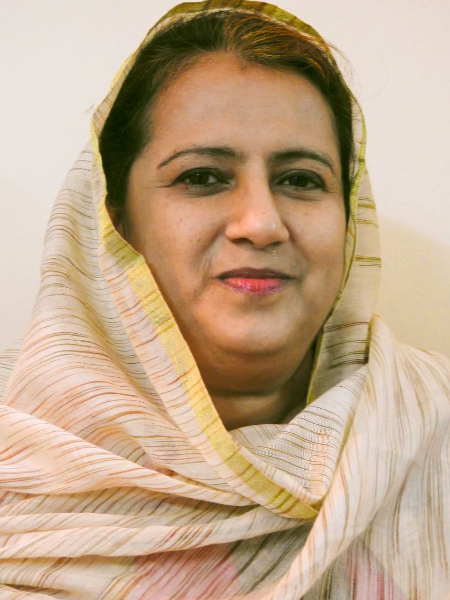 Biography
Dr. Rahana Moideen Koya V.K. presently working as an Assistant Professor of Zoology at Farook College. She passed her M.Sc. Wildlife Biology from Farook College with fifth rank and M.Phil (Parsitology)from University of Calicut. She completed M.Ed. (Educational Technology) and M.A. Sociology from University of Calicut. She had certificate in Guidance and Hypnotic Councelling. She had a teaching exprience of twenty seven years in various fields as DIET Lecturer, Lecturer in Calicut University B.Ed. Centre, HSA,HSST and Assistant Professor. She published twenty one research papers of which five are at international level. She presented seven papers in various seminars. Her reseach interest is Widlife and Parsitology. She extended her service in guidance and councelling and other social activities especially among Adolescent Students' Health Programmes. She believes that Science is for Humanity and try to make science more popular, accessible and meaningful to common man and society.
Qualification
M.Sc. Wildlife Biology
M.Phil in Parasitology
MEd in Educational Technology
M.A. Sociology
Certificate in Guidance, Hypnotic Counselling
Specialization
Wildlife Biology
Parsitology
Women Studies
Guidance and Counselling.