Published On:May 26
Farook College invites application for Postgraduate Programmes 2023-24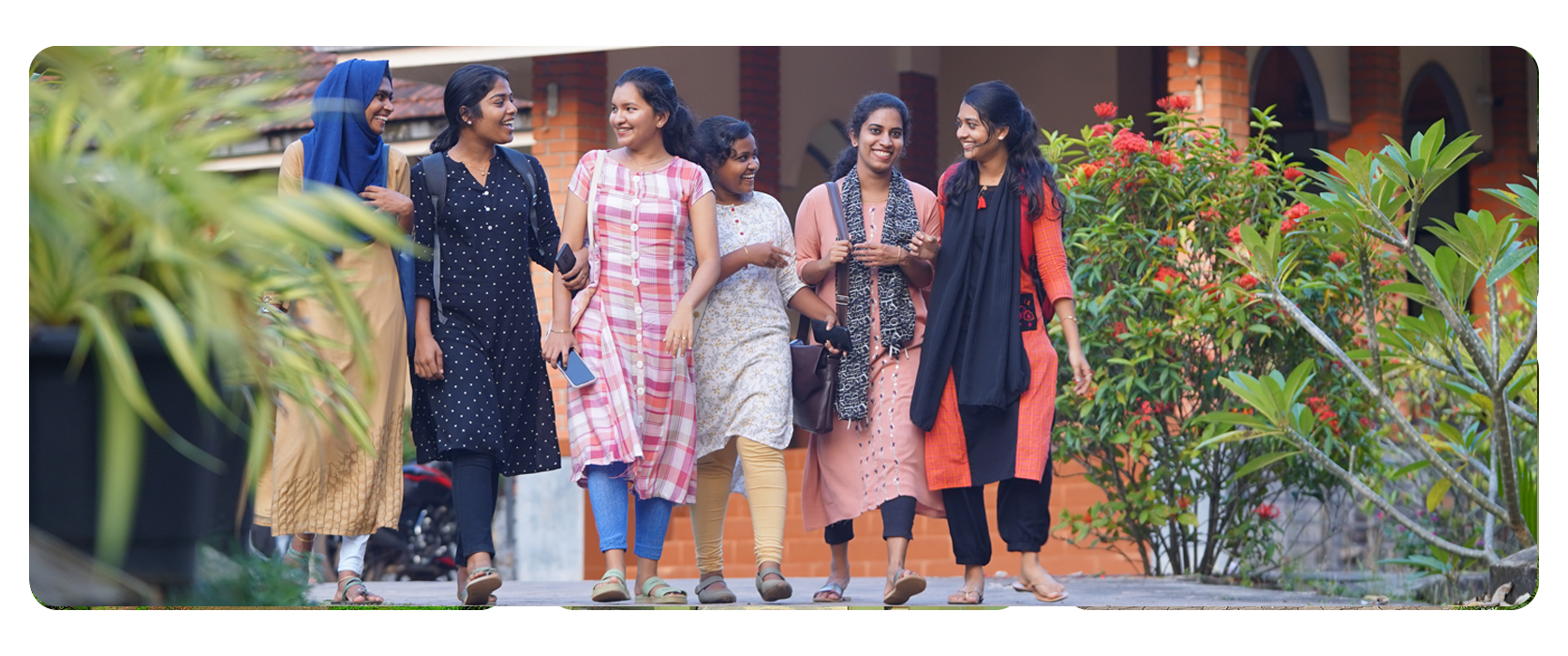 Dear Students,
We are pleased to announce that Farook College(autonomous) is inviting online applications for admission to Postgraduate programmes for the academic year 2023-24. Below are the details you need to know before applying:
Registration: All candidates seeking admission, regardless of the quota (General merit/Reservation/Sports/Community/Management), must register through online mode. Candidates without registration will not be eligible for admission to PG programmes.
Programmes and duration: Farook College offers a range of PG programmes, which extend for a period of four semesters. Please refer to the college website

www.farookcollege.ac.in

/programmes

for a list of the programmes available for admission.
Online registration fee: The online registration fee is as follows:
For general category candidates: Rs. 450/-
For SC/ST candidates: Rs. 200/-
Please note that the application fee once remitted will not be refunded under any circumstances.
Mode of registration: Online registration can be done through the admission website of Farook College: 

www.farookcollege.online

Eligibility criteria: Candidates should satisfy all the eligibility criteria with regard to the academic qualifications prescribed in the prospectus before registering their options.
Allotment: The allotment of seats will be based on the index marks obtained by the candidates.
We encourage all eligible candidates to apply online at the earliest to avoid any last-minute rush. For more details regarding the admission process, eligibility criteria, and other information, please visit our admission website: www.farookcollege.online
We wish you all the very best for your academic pursuits.
Schedule at a Glance
| Sl.No. | Contents | Date |
| --- | --- | --- |
| 1 | Notification  | 26.5.2023 |
| 2 | Commencement of Online Registration | 27.5.2023 |
| 3 | Last Date for Registration | 20.6.2023 |
| 4 | Enrance Examination Date* | 27.6.2023 |
| 5 | First Rank List | 26.6.2023 |
| 6 | Interview | 06.7.2023 |
| 7 | Commencement of classes | 10.7.2023 |
| 8 | Colosing date of admission | Will be intimated |
*(1) M.A. English (Except for B.A. English Language and Literature, B.A. Functional English) (2) M.A. Journalism and Mass Communication.